School Peace Project – Light the Way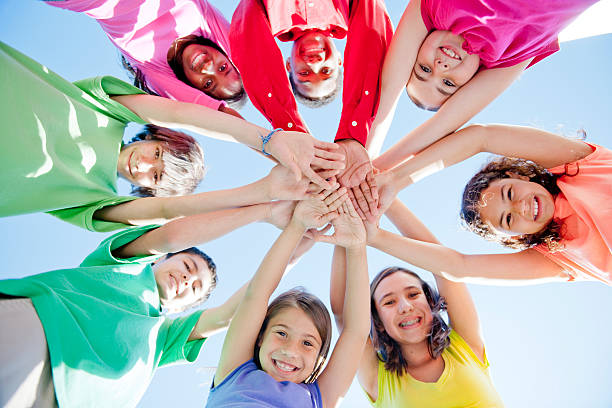 We are embarking on a new peace project involving primary schools around the globe.
In these times of global unrest it is even more apparent that our children, our planet's' future generation of peacemakers and global leaders, take positive steps forward to engage in world peace initiatives.
Starting in the UK, schools are getting involved by downloading the Peace in your Hands Education pack. 
Peace Education in Action is a project of the World Peace Flame Foundation
We are a world wide community who believe that making human values natural and fun is the way to enrich a child's life.
That's why we created this package based on the core values of trust, friendship and love as a way to lasting peace.
The curriculum on peace; Peace in Your Hands
Strengthens a safe and peaceful educational environment in school
Supports skills in the field of civic education and dealing with cultural differences
Provides tools to discuss social issues
Special attention is given to work with children in stressful situations (including refugee children)
The package includes:
Background
Individual and group activities
Movement, relaxation and breathing exercises to create balance
Inspiring stories
Exercises for the teacher
When you become a Peace school you will receive a special certificate of acknowledgment.
This can be presented to schools that are working for peace, expressing our gratitude for the difference they are making in the world.  In 2022 we hope to connect with many schools, and eventually link them in a global web of light.
To find out more and to apply to become a registered World Peace Flame Peace School, please email us here.
Light The Way – School Peace Project
We have already made a very beautiful connection with a school in Himalchal Pradesh, N India. The Managing Director of this school is extremely keen to spread the light across India!!  She has already introduced the education pack into the school curriculum and she plans to build a WPF monument in the school grounds this year.  Solan has just been selected as one of The Top 500 Schools in India and so will be connected to a wide network of similar schools, which will meet  for workshops, exhibitions and on other platforms.
Meanwhile, here in Wales the headmistress of one of our local schools has also committed to working with the WPF and linking with Solan.  We will be connecting with other local schools as we move through the year. Here is one of the first with the testimonial from Preeti Kumar, who is the owner and Director of Solan Public School, Himachal Pradesh:
Watch the students lively video HERE
Ysgol yr Hendre – Trelew, Patagonia, Argentina
Silvia Almeyra, Coordinator of World Peace Flame projects in Escuela Hendre………
…..and the students of this triple language school have made this short video sending their message out in three languages. It's incredible! Hear the same message first in Spanish, then English and finally in English.
The school is twinned with Ysgol yr Hendre, Caernarfon.
View here.
Thank you to our friends in Argentina.
Ysgol Llanllechid – Bethesda 
Anniversary Peace Song
WATCH THIS – follow the link to view the peace song specially written for the World Peace Flame's 23rd anniversary on 31st July 2022 by the music teacher at Ysgol Llanllechid.  Performed by the students of Ysgol Llanllechid.
Lighting Candles
On Thursday 5th May of Ysgol Llanllechid pupils came to Snowdonia Mountain Lodge visit the World Peace Flame monument. It was  a very special experience for all of them and for us.
Lord Surya blessed us with His presence so the children did yoga in the sunshine with Palvinder, which they loved – then some assignments from the World Peace Flame education pack.
The highlight of the visit was each child lighting a candle in the WPF candle gallery with his or her personal wish for peace.
Later, we received a message from the headmistress saying, "We had a joyful, spiritual day; a day that will stay in our memories for a very long time."  She is returning soon with two more classes!
Many thanks to the amazing team who helped make the visit so unforgettable.
Planting Trees
Year 6 pupils of Ysgol Llanllechid, Bethesda, Wales planting World Peace Flame trees, April 2022.
West Lodge Primary School – Pinner, Middlesex
Creating The Peace Garden
West Lodge School, Pinner, North West London – Officially A World Peace Flame School
The process of developing the Peace Garden based on the 5 elements continues.  The children are very involved with creating it, and are very enthusiastic.  For example, the air element is represented by totem poles and wind chimes.  90 children from year 5 were involved in designing the totem poles.  In June and July 2022, four and five year olds put their handprints on the tables and then other classes put words for peace inside the prints.  The children love to be in the Peace Garden.  The children and teachers say that there is a calming energy there.
There has been a project on learning about bees and later this year two beehives will be installed, as the children learn about the life cycle of bees and biodiversity.
The main lantern will be completed and lit by the end of this year.
Other 2022 Activity
A World Peace Flame lantern is alight in the school entrance foyer throughout the school day.
The Footprints for Peace artwork is displayed in the front entrance (from the 2020 Virtual Walk for Peace Project).
There is an annual Seva Week, when children bake cakes for the elderly, wash the teachers' cars and other similar acts of selfless giving.
They celebrate One Tree Day, raising money to plant trees and are now up to 2,500 trees.
In early June 2022 the head boy led an assembly to raise money for World Oceans Day.  £1,010 was raised.  For every pound, one box of plastic will be pulled out of the oceans.
2021 Activity
West Lodge School, Pinner declared – A World Peace Flame School.  The Big school project began – a local architectural company began to conceptualise and create a peace garden.
In November the totem poles, representing the air element, were created in an art project.  They are beautifully painted and show the words: Peace, Love, Harmony, Breath, Mindful.  Year 6 children of ten and eleven year olds started to paint the benches for the peace garden.
There has been a big focus on sustainability and saving the planet.
There have been several Forest School events to learn about the outdoors.  670 children have participated, learning how to grow plants and a  Nature Trail has been created in the form of a path off the main playground.
Arnett Hills JMI School Peace Garden 2021
Accessible, inexpensive wellness focus for schools & community centres
On 31st August 2021, this junior school in North London inaugurated their Peace Flame Garden with a solar-powered World Peace Flame light at its centre. Stones from every child and staff member at the school were placed within the foundations.  Each person had written their name on their stone and a word which meant peace for them.  Some wrote 'peace', some 'light', some 'kindness', etc.  They all worked together to create this important focus for peace within their school grounds.
The design, which allowed this to be created for approximately £3,500, has been made available to other schools and several, including one in the Himalayas, one in London and one in Wales, are now planning to create their own.  A second London school is currently also creating their peace garden with solar powered World Peace Flame light.  It is on a larger scale, incorporating the five elements, so is taking longer to create. All the children and staff are again involved.  We can't wait to see it!
Can you imagine when schools all around the world join in!
The schools' version is a simplified version of the World Peace Pathway with solar-powered London World Peace Flame light in the Peace Garden at Kingsley Hall in East London. This original structure has the stones from all around the world underneath it.  These were largely collected by Sheila Roberts.  The is a stone from Mecca, sand from Vrindavan, soil from Assisi and underneath everything there is sand from the prayer area of Mahatma Gandhi's ashram in India.  This was sent over from Gandhi's ashram and put in place by Pushpaben.
It was at an event here on 21st September 2019, to celebrate the UN International Day of Peace, that the idea of creating simplified copies was born.